Poleskoye downtown.
Poleskoye downtown looks like after nuclear bombardment, like a mixture of Stalingrad 1943 with Hiroshima 1945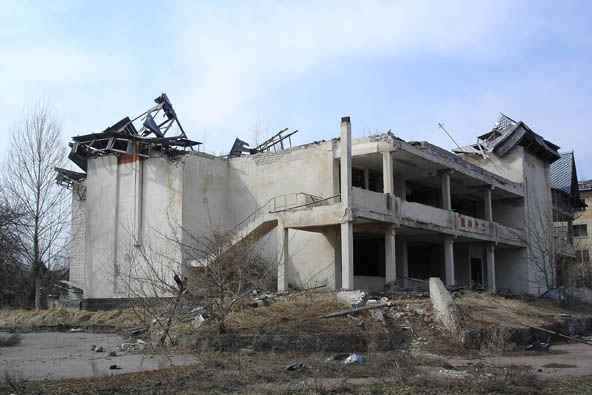 This is a store,- all for kids.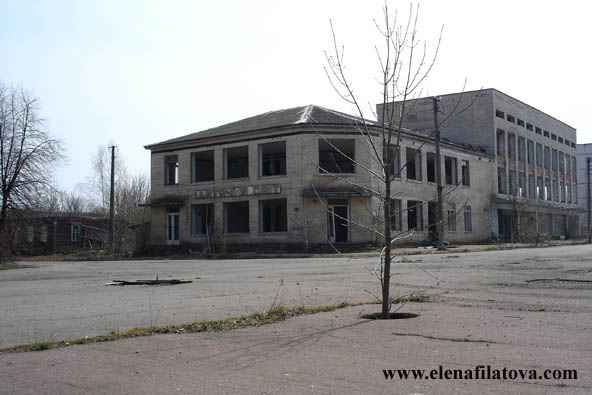 My dad checking radiation level in this store, he is retired now, but still interested in environmental issues.
As many he believes that people could live here. Poleskoye is clean mostly, the average radiation level in town is under 20 microroentgen per hour, just in a few places it will jump up to 50 microroentgen per hour.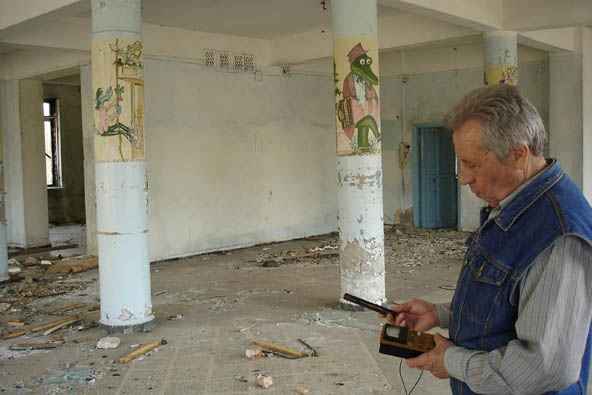 Front page... ...Time to leave ... ... Wormwood ... The bread basket ... Coming to Vilcha ... Night Chernie ... Alpha, Beta, Gamma ... Gap on the map ... Nameless village ... Smirnoffka ... Perpetual president ... Grave of unknown soldier in unknown village ... In a capital of a Wolves Land ... Chimney and fridge ... Poleskoye downtown ... Saving the capital ... End of journey ...