Quiet town Poleskoye
We are back in Ukraine and heading home. At the end of our journey we'll visit the town, which one day was known as Poleskoye.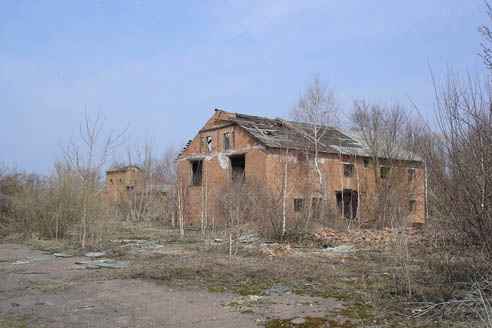 It was administrative center of the region called Polissia, in our language, it means- by the woods.
This town is the capital of WOLVES LAND.
Here is town soviet building.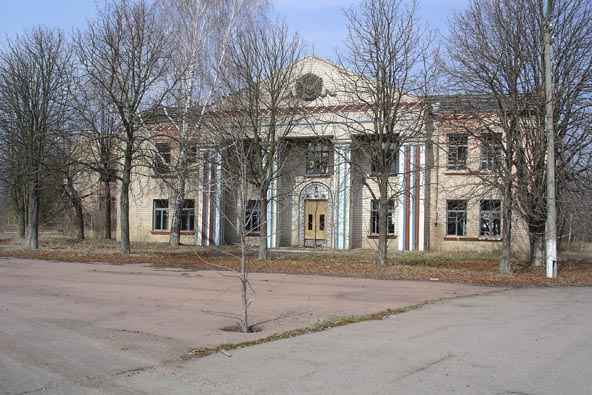 At Soviet time, if someone wanted to build a house, they had to keep standarts. Only well established people, with connections could build a bigger houses. The communist party for a 70 years tryed to make people equal and they didn't succeed, some houses still bigger then the others.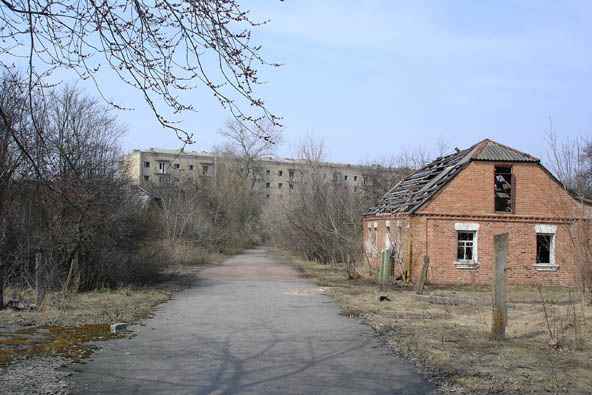 Front page... ...Time to leave ... ... Wormwood ... The bread basket ... Coming to Vilcha ... Night Chernie ... Alpha, Beta, Gamma ... Gap on the map ... Nameless village ... Smirnoffka ... Perpetual president ... Grave of unknown soldier in unknown village ... In a capital of a Wolves Land ... Chimney and fridge ... Poleskoye downtown ... Saving the capital ... End of journey ...